Susan Bryan is a self taught impasto artist that many years ago fell in love with palette knife painting.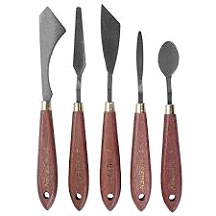 Palette knives have been used in impasto painting since the 1800's. Impasto is an Italian word meaning "dough' or "mixture'. As a painting technique, the term refers to the very thick and textured application of paint on the canvas itself. With this technique, the paint is applied so thickly that when it dries it appears to be three dimensional. Susan uses the consistency of the oils to carve and stack the colors bringing the paintings to life.

Susan's work can be seen in various galleries and venues. She also shares her love of art in teaching classes.